Mary Lester Obituary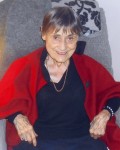 January 9, 1925
-
March 15, 2019
Born in Detroit, Michigan
Resided in

Cupertino

,

California
Obituary
Mary E. Lester passed away at the age of 94. She was a devout Catholic whose life was defined by faith and deep prayer. She was a woman of intellect, generosity, wit, and grace.
Mary was born in Detroit, Michigan to parents John and Clara Marie Lester. She was the youngest of three children. She is preceded in death by her parents and two older brothers, John Lester, Jr. and Rev. William Francis Lester, S.J.
Mary grew up in Ocean Park, California where she attended Catholic grammar and high schools. She earned her Bachelor of Arts degree in English and Philosophy at Ursuline College in New Orleans. While in college, she became the cooking editor for a local newspaper. She supported author Frances Parkinson Keyes (best-selling 1948 book, Dinner at Antoines) by conducting research at the world-renowned restaurant, Antoines. A tour of their famed wine cellars started her life-long interest in wines.
Mary went on to work for the New Orleans Item, a daily newspaper, and then as a publicist for a local radio station. After several years, she moved to Miami where she worked for one year as a stewardess at Pan American World Airways in the Latin America Division before becoming a part-time writer for the Miami Herald and performed many odd jobs on the side including public relations. In late 1961 while interviewing for a position as a political reporter for the San Francisco News-Call Bulletin, Mary was recognized by an acquaintance from New Orleans, Mr. Louis Benoist, who offered her the job of resident social hostess and wine tour director at Almaden Vineyards in Los Gatos. Mary accepted the position, and in March of 1962 she moved to California and lived onsite at Almaden Vineyards where she learned the wine business and began a career in the wine industry that lasted over 50 years. As an educator, book author, internationally syndicated columnist and lecturer, she was widely regarded for her knowledge of fine wines and the wine business. Dubbed "America's First Lady of Premium Wines," Mary was one of a handful of women to be voted a member of the exclusive American Society of Enologists.
Mary later resided in Healdsburg before finally settling in Cupertino where she lived for over 35 years. She hosted wine tours throughout California's wine country and was considered a pioneer woman in the California wine industry.
She is survived by her nephew John A. Lester of San Jose, CA, great niece Maria Faber (Carter Faber) of Evergreen, CO, and other loved family members.
A Rosary and Funeral Mass will be celebrated on Friday, March 29, 2019 at 11:00am at St. Joseph's of Cupertino, 10110 N. De Anza Blvd., Cupertino. Interment will immediately follow at Santa Clara Mission Cemetery, 490 Lincoln St., Santa Clara.
Mass intentions for the repose of her soul are welcome.
To plant a tree in memory of Mary Lester, please visit our
Tribute Store
.
Photos

Show More Photos
Services
To plant a tree in memory of Mary Lester, please visit our Tribute Store.
Rosary and Funeral Mass
St. Joseph of Cupertino Parish
10110 N. DeAnza Blvd.
Cupertino
,
California
United States
95014
Burial
Santa Clara Mission Cemetery
490 Lincoln Street
Santa Clara
,
CA
United States
95050